REFORM Skincare are delighted to announce that Advanced Esthetics Solutions are the new distributors for our Cosmeceuticals range in the UK.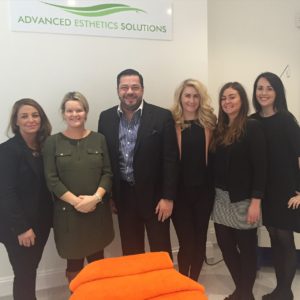 Advanced Esthetics Solutions (AES), have long been involved in the aesthetics / beauty market in the UK and are one of the leading laser and skin distribution business' offering world class devices and technology across the country.
REFORM's collaboration with AES will see increased awareness of the brand across the UK and offer unique opportunities for the brand within the aesthetics and beauty industry.  The addition of a cosmeceuticals range to the AES portfolio will further enhance their product offerings and will compliment their existing laser sales business.
All of us at REFORM are really looking forward to working with the team at Advanced Esthetics Solutions and we are jointly confident that REFORM Skincare will be a great success in the UK market.
Further information on AES can be found on their website http://www.advancedestheticssolutions.co.uk/